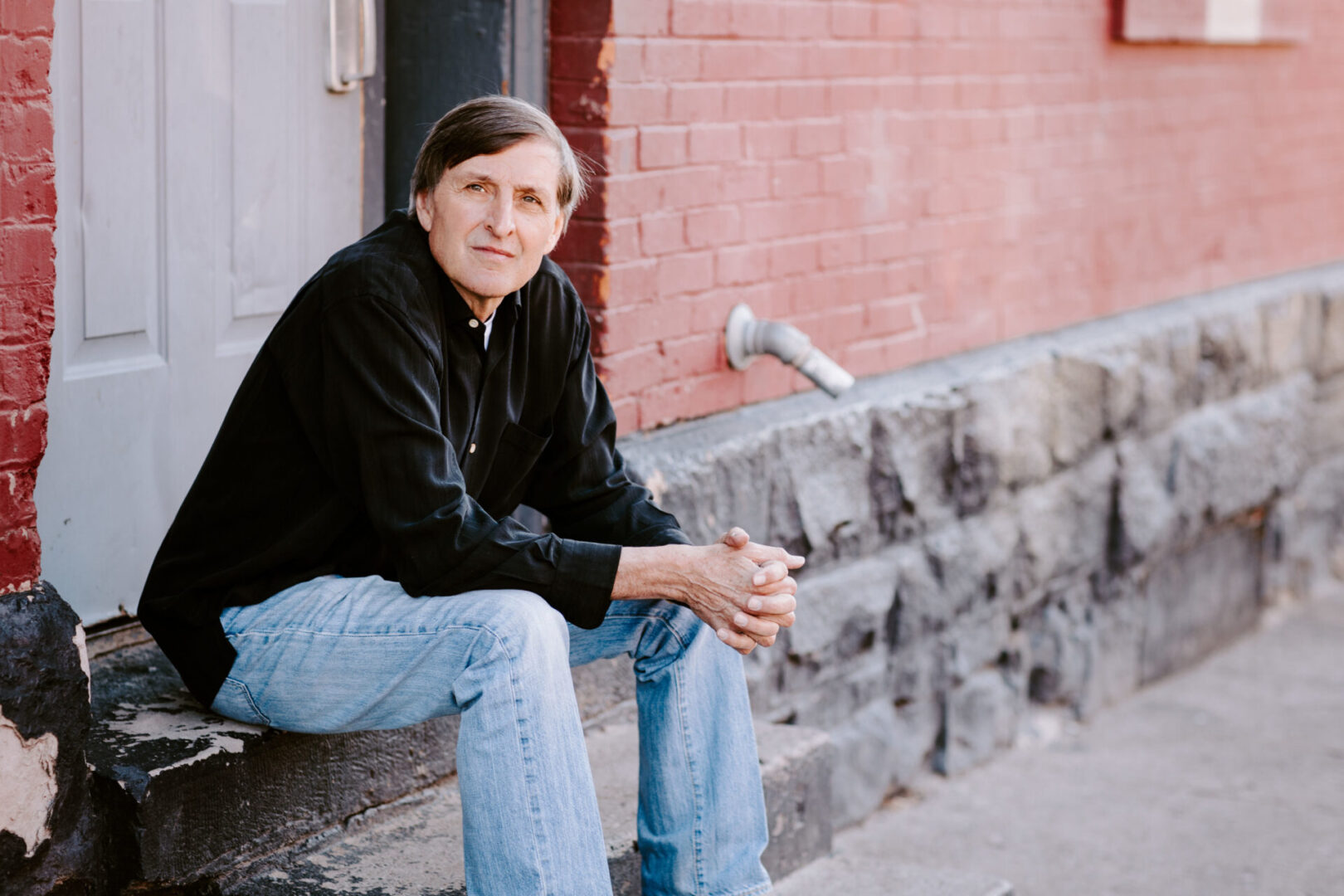 What People Say
When I ordered parties to mediate their dispute, it was of great importance to me that the matter be handled both professionally and with the requisite skill. In Mr. Mangrum I have great appreciation for both the man and the method. Setting himself apart, I found that Mr. Mangrum works not only to resolve the immediate issue between the parties, but to hopefully help the parties avoid future disputes, and more court dates as well. This more holistic approach undoubtedly better serves the parties. I unequivocally recommend Mr. Mangrum of BlueJean Mediation for appointment or retention as a mediator.
James A. Casey
District Court Magistrate, 6th Judicial District of Colorado, ret.
BlueJean Mediation helped me tremendously during some challenging times. I felt powerless to address the many levels of conflict I felt at work; Bill helped me recognize several aspects of my own reactions that I could control and change while realizing that it was not possible for me to manage and change the way others were feeling. Our calm, open conversations provided truly transformational opportunities for me, both to heal and to grow as an individual. While many of those challenges still exist, my reactions are more well-grounded and calm. This is thanks in great part to the contributions of BlueJean Mediation, which I highly recommend to any individual or group.
C. D. / College Professor
Bill Mangrum brings calm, integrity and a sense of curiosity to the conversations which he is mediating. He is willing to be patient as he waits for responses to questions, and he has a gift for knowing how gently to probe, to allow people to be honest in their responses. He is a gifted mediator, having a natural ability to allow differences to be expressed. I appreciate the work Bill has done with our organization and would quickly reach out to him again if the need should arise.
Mary Marugg, RN
Director, Sonlight Camp, Colorado
If a person could embody the ethos of mediation, I believe it would be Bill. Having had the opportunity to teach and learn alongside him for several years, I know him to be thoughtful, equanimous, and discerning. He is a quintessential mediator in mind and demeanor alike.
Dathan Weems, Attorney at Law
Dathan Weems Law Firm LLC, Albuquerque, New Mexico
Bill's calm and compassionate nature brought calm to a stressful situation. His insightful questions, clarifications of thoughts and patient conversations led us to the resolution of a difficult situation.
Sara T.
Pagosa Springs, Colorado
I've had the distinct pleasure of knowing Bill for several years, as student, then colleague, co-instructor and friend. Besides being a highly skilled mediator, facilitator and educator, Bill approaches his life and work with a wonderful blend of compassion and curiosity, thoughtfulness and care. Bill is expert at both putting people at ease in a mediation and 'firing people up' in a classroom. I have grown from our association, trust him to always be in his integrity, and look forward to working together in the future.
Cynthia Olson
Cynthia Olson & Associates, LLC, Albuquerque, New Mexico
Bill has the unique capacity to lower the anxiety in a room almost immediately. He has a keen mind and listens carefully to people. A wise and trustworthy guide in the midst of conflict, I cannot recommend him enough to any organization, church, or business in need of thoughtful mediation and conflict-resolution.
Carmen Goetschius, Presbyterian Minister
Portland, Oregon
Bill is everything you could ask for in a mediator: balanced, efficient, organized, thoughtful. Aside from being a superb mediator, Bill is also an excellent mentor. For several years he has volunteered as a mentor in my college-level conflict management classes. Students value his feedback and skillset. He is truly dedicated to our community.
Erik Juergensmeyer, PhD
Professor of English; Coordinator of Peace and Conflict Studies, Fort Lewis College, Durango, Colorado
Bill—sitting on a table in front a class. Or, at the beach with students around a fire. Or, across from me, with coffee, in his car. Wherever, the constant has always been intelligent, honest, empathetic conversation. Always guided toward insight. Whether through experience and knowledge, through a chemistry he creates in a group, or quietly over coffee, insight always emerges from Bill's ability to listen and question keenly. He has been my teacher, mentor, colleague, and friend. Whenever I think of Bill, I think of conversation. Conversation that goes to insight. It can change a life. It changed mine.
Bill Svelmoe, Professor of History
Saint Mary's College, South Bend, Indiana
My frequent talks with Bill during college? I wonder if I could find the notes I took! The line to meet him started in a cold hallway, snaked between stacks of books, eventually leading to a warm chair facing Bill's remarkable calm. When I met Bill I was an angry teenager. I asked him, "Does life get easier?" He said, "Sometimes life is hard." I asked, "What can I do?" He told me about walking through the mountains with a backpack filled with rocks to exhaust his body and his mind. He has an ability to make insurmountable problems seem approachable. He tells me, "You can do this." And I believe him.
Kelly Avant, FLC '14
Mercury Fund Venture Capital, Houston, Texas
Bill's mentoring opened my eyes to new ways of learning and communicating with others. He taught me to be more flexible in my thinking and how to be present with others. He modeled truly listening to others, rather than listening to simply respond. Bill's ability to hold space and provide guidance allows for difficult conversations to be had. The support and encouragement he provided me, empowered me to advocate for myself and be more compassionate.
Stacy Jones, Body Image Coach
Sacramento, California
I've known Bill for over 30 years. In that time he's served in numerous roles in my life: teacher, leader, counselor, mentor, critic, and friend. His calling cards are a keen intellect, perspicacity, and subtle humor. Regardless of role he's always offered unflinching counsel, even when to do so risked anger and always with kindness and compassion. I certainly couldn't ask for a better friend and these same qualities doubtless make him an extraordinary mediator.
Jonathan Stone
Tustin, California
Bill has all the characteristics of a skilled mediator: empathetic, prepared, thoughtful and candid. As his former student, I've seen first-hand his ability to maneuver group dynamics. He has a keen ability to connect with individuals and a talent for creating dialogue. By being his authentic self, he encourages those around him to present their authentic self to the world. 
Connor Cafferty, Esq.
Louisville, Kentucky
Bill is a gift for those who are willing to ask good questions and sit still long enough to listen for answers – even (especially) if answers only come after struggle and honesty. He is a gifted listener who helps others listen to what is happening in and around them. His commitment to get at the hard and good truths of life make him a worthy companion for any individual or group that believes the truth will set people free.
Reverend Tom Hansen, PC(USA)
Grand Junction, Colorado
Conflict is normal. Conflict is with us always. And present everywhere.
Yet, with practice and guidance we can harvest much good from conflicts both large and small. We can glean insights from the hard realities we face in order to reduce anxieties, reframe difficulties, refresh health, renew communications, and restore beauty. We can continue growing up . . . even through hard conflicts.
My passion for mediation and restoration emerges from my childhood desire for safe spaces wherein each person is honored, every voice welcomed, and conflict harvested for the good of all. BlueJean Mediation works to ensure safety, authenticity, and integrity in the midst of conflict.